Within the 16- day Campaign for Combating Violence against Women
Nuseirat Youth Center in partnership with the Palestinian Center for Democracy and Conflict Resolution (PCDCR) conduct Al Istqlal Championship Table Tennis for Women
November 28th, 2016
Nuseirat Youth Center in partnership with the Palestinian Center for Democracy and Conflict Resolution (PCDCR) conducted Al Istqlal Championship Table Tennis for Women on the southern governorate level with the participation of Mr. Jawdat Jouda, Head of the Palestinian Handball Federation, Mr. Salah Jaber, Director of the Youth and Sports Ministry, and Mahmoud Abu Sharar, Chairman of the Technical Committee in the Table Tennis Union, Mr. Ahmad Naser Haroun, Head of Nuseirat Youth Center, Ms. Samar Hamad, Advocacy Specialist at PCDCR and Mr. Ahmad Fouad Haroun, the Executive Manager at Nuseirat Youth Center. This took place at Nuseirat Youth Center-Middle area.
Ms. Samar Hamad emphasized on the PCDCR vision regarding the importance of women participation in sports ,which plays a big role in reducing the psychological stress resulting from the difficult circumstances the Palestinians live in. Therefore, the idea of giving women a space to express their rights in all life aspects came. At the end, Ms. Hamad confirmed that all sport clubs should work on motivating women and encouraging them to be engaged in all sport life aspects.
In addition, Mr. Ahmad Fouad Haroun, said that this championship aims at highlighting the female activity in the Gaza Strip and giving them the chance to practice sports. He added that this championship is an introduction for the female sport activity especially in Table Tennis sport. He concluded by a massage to all the sport cadres and clubs to open the door in front of women to practice sports. Nuseirat Youth Center intends to adopt the first female Table Tennis team to be registered at the Table Tennis Union. 
Finally, this event included 6 rounds between the competitors which lasted for one hour and a half. The female child, Lama Al Masri, won the first place, and Sama Al Masri won the second place.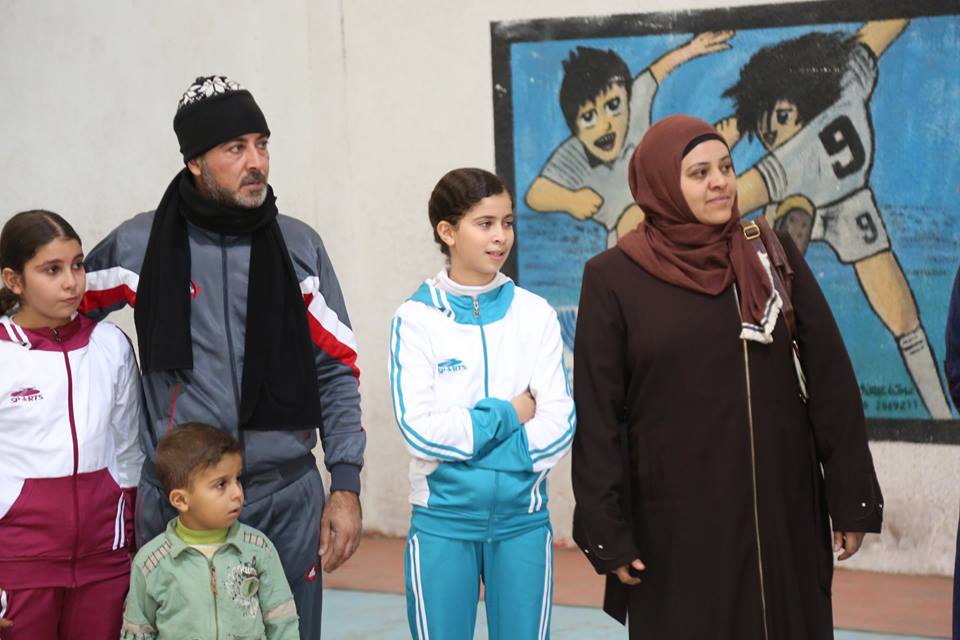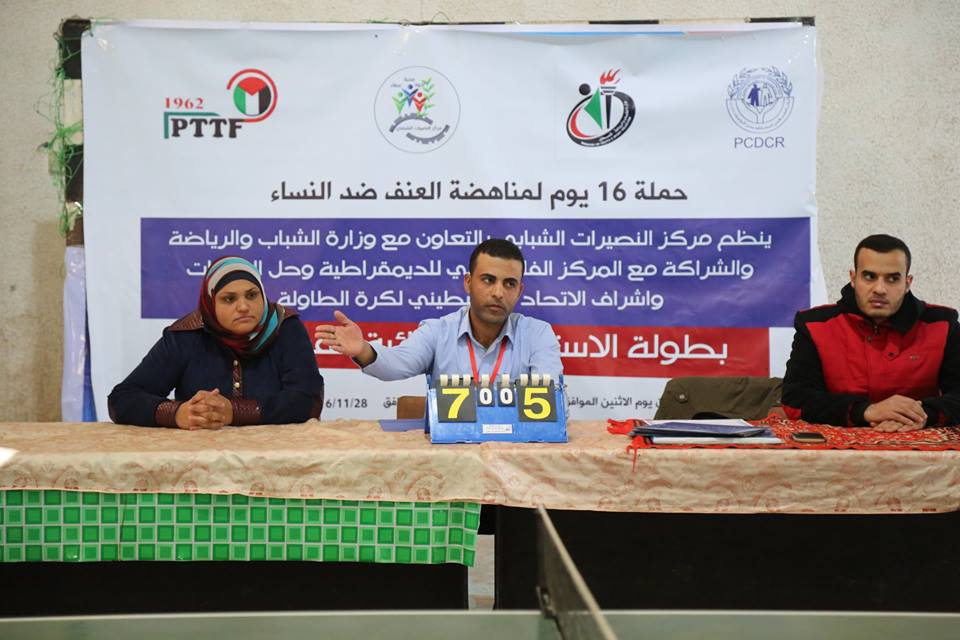 http://www.pcdcr.org/en/wp-content/uploads/2016/12/15178938_954142151384516_8188111520565910019_n.jpg
320
480
Admin
http://www.pcdcr.org/en/wp-content/uploads/2017/05/logo002-1-300x137.png
Admin
2016-11-28 15:48:09
2016-12-13 09:24:30
Nuseirat Youth Center in partnership with the PCDCR conduct Al Istqlal Championship Table Tennis for Individual Women