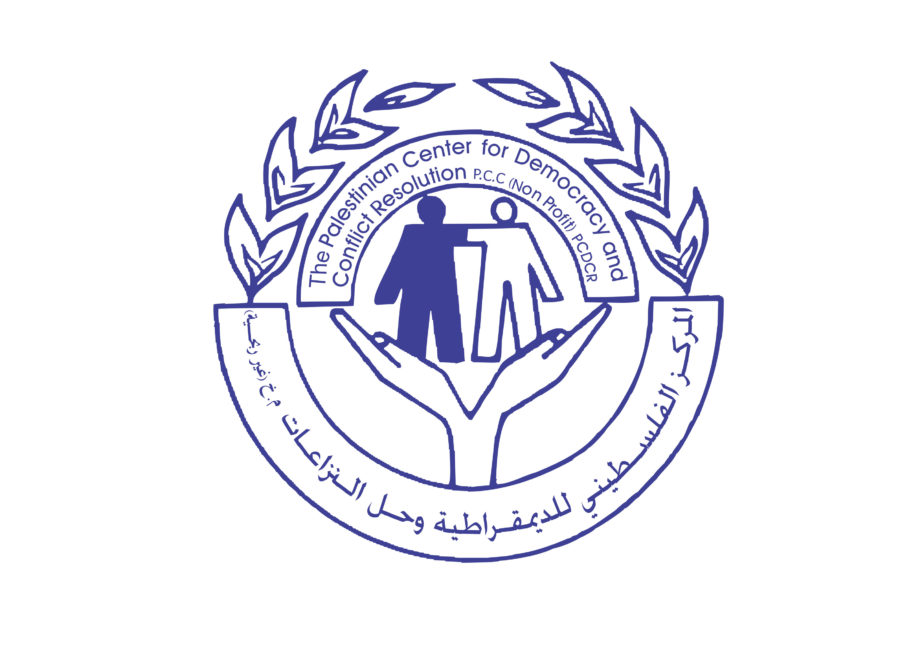 يعلن المركز الفلسطيني على الوظيفة التالية " مشرف فني"
اخر موعد للتسليم السيرة الذاتية 14-11-2016 على بريد المركز: jobs@pcdcr.org
Position title: Counseling Technical supervisor 
The objective of this position is to ensure technical quality of the PSS activities by guaranteeing adherence to agreed upon and relevant technical standards and criteria  
Number of positions: 1              
Period: 10 months.
Starting date: As soon as possible
Core Responsibilities & Duties
Responsibility No 1: Support in preparation and implementation of technical trainings
Support the development of the training kits on psychosocial aspects

Initiate the TORs of the project technical activities

Conducting individual meetings with related stakeholders  to briefly present the idea of the workshop

Support the identification of the specialized and mainstream schools in need for psychosocial intervention.

Facilitate and coordinate the trainings for teachers, counsellors and parents
Responsibility No 2: Leading the implementation of the psychosocial interventions
Participate and lead the development of the psychosocial intervention guideline

Participate in close coordination with HI technical focal point in developing the psycho – intervention methodology and tools. 

Carrying out supervision meetings including counselors and volunteers, are held on a monthly basis, and also when urgently required. 

Provides direct support service to psychosocial support team, counselor, teacher, parents, consultants.  

Develop  and design the necessary material for supervision  and monitoring modules

Participate in case management meeting

Conducting field visits and monitoring visits for each technical activity to observe the performance of the teams

Monitor and evaluate the CwD's progress and report to family and the team supervisor

Conducting Team supervision sessions

Debrief and ventilate counselors stress experienced and faced while implementing the project activities.

Involved actively in planning, implementation and reporting of related activities.
Responsibility No 3: Lead the implementation of psychosocial activities in close coordination with schools counselors
Ensure proper implementation of the indoor and outdoor activities and supervise its implantation to be in line with PCDCR and HI standards

Supervise the implementation of peer to peer support session and provide the relevant technical support.

Organize the recreational school open day with clear plans to enhance the overall well-being of the school children

Participate in close coordination with HI technical focal point in identifying and planning for a monthly recreational activity.
Responsibility No 4: follow up rewriting
Submit activity report the agreed deadline with the project coordinator

Submit monthly and annual reports on his/her related activities

Completes written reports as needed or as requested by project coordinator.

Develop data based on the existing specialized service providers and develop the referral system and its tools.
Other duties as assigned
Support project coordinator in developing network among protection stakeholders

Contribute to have better knowledge and understanding on psychosocial needs in Gaza through regular need assessment, stakeholders mapping and regular update to project coordinator.

Other duties as assigned
Education:
Bachelor degree in psychology, counseling or mental health
Total work experience:
 At least 5 years of experience in counseling including 3 years in technical supervision 
Essential Skills\Knowledge
Strong technical skills

An ability to deal appropriately with technical sensitive or difficult situations

Capacity to write technical forms in well-presented formats

Strong communications skills (spoken and written)

Well presented, friendly manner

Team management skills

Ability to interact with all levels of the project stakeholders (donor, project staff and technical staff)

Ability to work effectively under pressure

Full understanding of all project activities

Initiative and commitment

Good adherence to general project timeline
http://www.pcdcr.org/arabic/wp-content/uploads/2014/01/HederLogo1-e1466420138828.jpg
650
920
Admin
http://www.pcdcr.org/arabic/wp-content/uploads/2017/04/logo002-300x137.png
Admin
2016-11-09 13:38:10
2016-11-09 13:38:10
اعلان وظيفة مشرف فني